THE LES BUTLER & FRIENDS BLUEGRASS GOSPEL SHOW
Each and every day, you can listen to award-winning DJ, Les Butler, as he brings you the best in Bluegrass Gospel music! 
The Les Butler & Friends Bluegrass Gospel Show delivers the best in Bluegrass Gospel music, such as Doyle Lawson & Quicksilver, Issacs, Heavens Mountain Band, and many other incredible artists. You won't want to miss a single episode of this show!
Check out the listings below to see find out where you can tune in to these great programs.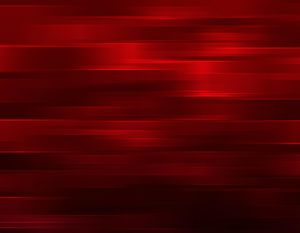 Email Les with your song requests: 
les@butlermusicgroup.com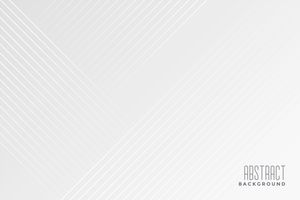 FIND US ON THESE GREAT STATIONS!
LOCATION
STATION
DAY & TIME
ALABAMA

Arab

WRAB




1380 AM

SUN 5PM (CST)

Equality, Alexander City, Montgomery

WBNB




91.3 FM

SAT 11 AM (EST)

Dothan

WVOB




91.3 FM

WED 8:05 PM (CST)




SAT 9:05 PM (CST)

Monroeville, Brewton, Mobile- Pensacola, FL

WILF




88.9 FM

SAT 11 AM (EST)

Heflin

WPIL




91.7 FM

FRI/SAT 1 PM (CST)

Scottsboro

WZCT




1330 AM

SUN 4 PM (CST)

ARKANSAS

Diamond City, Harrison- Springfield, MO

KKJJ




88.5 FM

SAT 11 AM (EST)

FLORIDA

Chiefland

WTBH




91.5 FM

SAT/SUN 5 PM(CST)

Jacksonville

WJGM




105.7 FM

SAT 2PM/SUN 4pm




MON 8pm(CST)

Marianna

WTYS




94.1 FM

TUE 7PM (EST)

Pensacola

WTGF




90.5 FM

SAT/SUN 7 PM (CST)

GEORGIA

Albany

WWQA




90.7 FM

SAT 11 AM (EST)

Americus, Albany

W246DF




97.1 FM

SAT 11 AM (EST)

Doerun

WJCF-LP




102.7 FM

SUN 1PM (EST)

Elberton/Hartwell




Greenville

WWQE




89.7 FM

SAT 11 AM (EST)

Murrayville, Gainesville

WGTJ




97.9 FM




1330 AM

SUN 2:05 PM (EST)

Statesboro, Savannah

WQTS




102.9 FM

SAT 11 AM (EST)

ILLINOIS

Kankakee, Bourbonnais, Chicago

WEGN




88.7 FM

SAT 11 AM (EST)

Smithboro, Vandalia-




St Louis, MO

WSWS




89.9 FM

SAT 11 AM (EST)

Clifton, Pontiac,




Champaign, Springfield

WWQC




107.3 FM

SAT 11 AM (EST)

INDIANA

Morristown, Shelbyville, Indianapolis

WWQI




91.3 FM

SAT 11 AM (EST)

Plainfield, Indianapolis

WWDL




91.3 FM

SAT 11 AM (EST)

Muncie, Indianapolis

WLBC




104.1 HD3

SAT 11 AM (EST)

Muncie, Indianapolis

W278BY




103.5 FM

SAT 11 AM (EST)

Anderson, Alexandria, Indianapolis

W271BY




102.1 FM

SAT 11 AM (EST)

KANSAS

Independence

GSN*




95.7 FM

SUN 1 PM (CST)

Hardin, Murray, Mayfield, Benton, Calvert City

WVHM




90.5 FM

SAT 7 PM (CST)

Madisonville & most of Hopkins County

WVHM




89.1 FM

SAT 7 PM (CST)

Stanton

WSKV




104.9 FM

SUN 1 PM

Upton

WJCR




90.1 FM

FRI 9:30 PM (CST)

Wickliffe

WBCE




1200 AM

TBA

KENTUCKY

Somerset

WTHL




90.5 FM

 

SAT 5 PM (EST)

Glasgow

WSGP




88.3 FM

SAT 5 PM (EST)

Paducah

WNFC




91.7 FM

SAT 5 PM (EST)

 

Paris/Lexington

WPTJ




90.7 FM

SAT 5 PM (EST)

 

Verona/Crittenden

WKCX




89.1 FM

SAT 5 PM (EST)

LOUISIANA

Erwinville/Port Allen

KPAE




91.5 FM

SAT 3 PM (CST)

MASSACHUSETTS

Baptist Village, Springfield

WWQZ




89.5 FM

SAT 11 AM (EST)

Centreville

WPAE




89.7 FM

SAT 3 PM (EST)

DeKalb, Meridan

WWQD




90.3 FM

SAT 11 AM (EST)

Jackson

WTWZ




102.5 FM




1120 AM

SUN 6PM

Monticello

WDRO




101.3 FM

SUN 12PM

Tupelo

WWMR




102.9 FM

SAT 7:30 AM (CST)

MISSOURI

Hannibal

KJIR




91.7 FM

SUN 3 PM (CST)

Neosho/Joplin

KNEO




91.7 FM

THUR 10 PM (CST)

NORTH CAROLINA

Dunn

WCKB




780 AM




97.7 FM

SUN 9 PM (EST)

Forset City

WTPT




93.3 HD2

SAT 11 AM (EST)

Hendersonville

W250CS-CP




97.9 FM

SAT 11 AM (EST)

Marshall

WHBK




1460 AM




95.9 FM

TBA

Tryon/Hendersonville/




Greenville

WWQT




1160 AM

SAT 11 AM (EST)

Wilkesboro

WWWC




1240 AM




100.1 FM

SAT 2 PM




SUN 6 PM (EST)

Yadkin/Lexington/




Greensboro

WWQY




90.3 FM

SAT 11 AM (EST)

NORTH DAKOTA

Minot

KHRT




1320 AM

SUN 4 PM (CST)

OHIO

Tri-State area of 




West VA, OH & KY

WGNH




94.9 FM

SAT 5 PM (EST)

Dayton

WGNZ




1110 AM




104.3 FM

SUN 5:30 (EST)

Gallipolis

WJEH




990 AM

SAT 12 N (EST)

Hillsboro

GSN*




106.9 FM

SUN 1 PM (CST)

Ada

GSN*




105.1 FM

SUN 1 PM (CST)

Bartlesville

GSN*




103.9 FM

SUN 1 PM (CST)

Broken Bow

GSN*




88.3 FM

SUN 1 PM (CST)

Edmond

GSN*




107.3 FM

SUN 1 PM (CST)

Edmond, Oklahoma City

GSN*




90.1 FM

SUN 1 PM (CST)

Enid

GSN*




93.1 FM

SUN 1 PM (CST)

Frederick

GSN*




91.5 FM

SUN 1 PM (CST)

Granite, Altus

GSN*




104.3 FM

SUN 1 PM (CST)

Henryetta, Tulsa

GSN*




91.5 FM

SUN 1 PM (CST)

Kingfisher

GSN*




93.9 FM

SUN 1 PM (CST)

Oklahoma City

GSN*




101.5 FM

SUN 1 PM (CST)

Tishomingo

GSN*




88.3 FM

SUN 1PM (CST)

West Union

WZWP




89.5 FM

SAT 5 PM (EST)

SOUTH CAROLINA

Anderson

W286DD-CP




105.1 FM

SAT 11 AM (EST)

Bleton, Anderson, Greenville, Anderson

WABB




1390 AM

SAT 11 AM (EST)

Greenville

W290BW




105.9 FM

SAT 11 AM (EST)

Honea Path, Anderson, Greenville

WHQA




103.1 FM

SAT 11 AM (EST)

Gray Court, Greenwood, Greenville, Anderson

WHQB




90.5 FM

SAT 11 AM (EST)

SOUTH DAKOTA

Watertown

KPGT




89.1 FM

SAT 5 PM (CST)

TENNESSEE

Cookeville, Crossville

WWOG




90.9 FM

SAT 5 PM (EST)

Dibrell

GSN*




88.3 FM

SUN 1 PM (CST)

Englewood

WENR




1090 AM

SAT 8:15 AM (EST)




SUN 2:00 PM (EST)

Johnson City, Kingsport; Bristol, VA

WIGN




1550 AM

SAT 6:00 AM & 6:00 PM




SUN 6:00 AM &9:00 PM (EST)

Oak Ridge, Harriman, Knoxville

WWQK




88.7 FM

SAT 11 AM (EST)

Spring City, Dayton, Chattanooga

WWQS




88.5 FM

SAT 11 AM (EST)

Wartburg, Harriman, Knoxville

WWQW




90.3 FM

SAT 11 AM (EST)

TEXAS

Jasper

KTXJ




102.7 FM

M-TH 6:00 PM (CST)




(FRI 6:00 PM except during football season)

Paris

GSN*




102.7 FM

SUN 1 PM (CST)

VIRGINIA

Bristol

WIGN




1550 AM




92.1 FM

SAT 6AM

Hillsville

WHHV




1400 AM

FRI 2 PM & 7 PM (CST)

Floyd

WGFC




1030 AM

FRI  2PM (CST)

Lebanon

WLRV




1380 AM

SAT 5 PM (EST)

Madison Heights

WRMV




94.5 FM

SAT 3 pm (EST)

Middletown

WVRS




90.1 FM

SUN 4 PM




TUE 9 PM (EST)

Roanoake/Lynchburg

WAMV




1420 AM

SUN 2PM (EST)

WEST VIRGINIA

Glenville

WVRW




107.7 FM

TUE 1:30PM (EST)




SUN 1:00PM

Weston/Clarksburg

WOTR




96.3 FM

TUE 1:30PM (EST)




SUN 1:00PM

Weston/Lewis Counties

WHAW




980 AM

TUE 1:30PM (EST)




SUN 1:00PM

PHILIPPINES

Bohol

GSN*




106.9 FM

SUN 1PM (CST)
(updated 6/1/23)
FIND US ON THESE ONLINE STATIONS
ONLINE STATION

DAY & TIME

Bluegrass Jamboree
bluegrassjamboree.com

SUN 11AM (EST)

Country Gospel Radio (Essex UK)
countrygospelradio.com

TUE 1AM, 9AM & 5PM (GMT+1)

Heartland Radio Network (HRN)
heartlandradionetwork.com

SAT & SUN 2PM (CST)

Just Jesus Network App
justjesusradio.com

THUR 1 PM (EST)

KNMG (Savanna, MO)
Knmg.com

SAT 5PM (CST)

New Journey Radio.com
newjourneyradio.com

SAT 1 PM (CST)

PrayPrayPray.net

MON-FRI NOON (MST)

REAL Southern Gospel Radio
realsoutherngospel.com

SAT & SUN NOON (CST)

SOGR RADIO
sogrradio.com

SAT 6 PM (EST)